Think Tank 2022 Event MCs
31-Oktobar-2022
Kirsi Hyvaerinen
CEO, HYVÄ Coaching & Consulting d.o.o., Co-Founder of Balkan Green – Montenegro Event Co-MC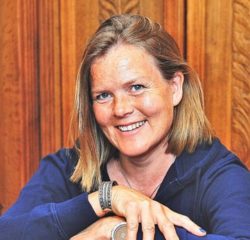 Since the mid 1990's, Kirsi has worked with local and national governments, business associations, NGOs, and international development agencies. Firstly, as a B2B marketer for Latin American destinations and SMEs (1995 – 1998) and then as a regional DMO director in the Black Forest (1998 – 2001). In her position as a specialist of Travel, Leisure and Tourism at KPMG Consulting (later BearingPoint) she had a diverse range of clients, from leading travel technology providers to destinations (2001 – 2008). In her role as senior advisor to the National Tourism Organisation of Montenegro (2006 – 2013), she worked closely with the NTO management and the Ministry, helping with capacity building, and to establish new products, services and funding sources, linking with new international B2B, marketing and media partnerships. Today, Kirsi is co-founder and partner of the Balkan Green initiative – assigned as the full representative of Green Destinations in the Western Balkans. Since 2018, she has served on the Management Board of the Global Ecotourism Network and helps develop the European Ecotourism Network. Under her project leadership (2003 – present), the VDR Business Travel Report Germany delivers pioneering research with facts, figures and trends. Most importantly, Kirsi is of Finnish origin and loves nature – which also made her continue work and life from the cockpit of her own company and the mountainous side of Montenegro. She holds a degree in Business Administration (Tourism Management and Marketing) from Heilbronn University, Germany.
How I currently look at the development in travel and tourism:
Over years, the travel and tourism industry has gradually changed – and it keeps transforming. I am glad to see that sustainable travel and tourism has turned from a niche topic to mainstream concern, now closely linked to the UN sustainable development goals and discussed on the centre stages of all important events. Sustainability is not the niche idea it used to be but is becoming the competitive advantage of our age. Therefore, asking the right questions – like, how do we measure success in 10-30-50 years? – is key. After all, the "Limits of Growth" was published 50 years ago. We have a lot of work ahead of us: words and papers are not enough, and accountability should be regarded as the fourth pillar of sustainability, complementing the social, economic and ecological dimensions. With no accountability, be it in private or public sectors, the other three are doomed to fail. And we are all responsible.
---
Vicky Smith
Founder & Director, Earth Changers / Consultant, Marketing and Tourism for Sustainable Development – UK Event Co-MC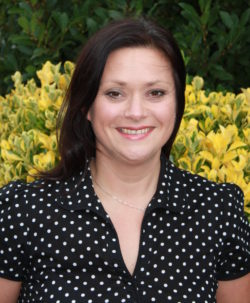 Vicky's worked in tourism since the mid '90s, in destinations, marketing and ecommerce. She's headed up operations abroad and online for major tour operators, online travel agents and media, in mainstream tourism, ski, tours and volunteer tourism, NGOs and sustainable tourism accreditation. She's a qualified ranger in Africa, charity challenge leader, acclaimed academic for her published MSc Responsible Tourism Management thesis on online marketing and greenwashing, and is a trustee for SEED Madagascar. After 10 years' specialist expertise in sustainable tourism, she launched Earth Changers in 2017 to promote the best sustainable tourism around the world, creating proven positive impacts.
How I currently look at the development in travel and tourism:
Pre-Covid, we saw 1.5 billion tourism trips deliver 10% of global GDP and jobs. It reaches into the deepest corners of most countries, not just as an engine for development, but also creating crushing negative impacts environmentally, socially and sometimes economically too. The pandemic has now also seen the world fall back on progress towards the UN Agenda 2030's Sustainable Development Goals, which were already well off-target: our health, education, equalities, communities, biodiversity, economies, infrastructure and peace are all suffering. Carry on in the same way, and we'll get the same – and worsening – results.
And yet, people want to travel, and tourism has the reach to be the sector best-placed to create positive impacts world-wide, at scale. So how do we best ensure and precipitate the transition from previous models of degenerative tourism to regenerative new ways, values and impacts, mindful of our climate consequences? What is the purpose of tourism, if not to support people, places and planet?
---