Think Tank Speakers 15 November
6-November-2022
Prof. Dr. Claudia Brözel

Professor of Tourism Economics and Marketing with a focus on digital transformation and sustainability,
Master's programme Sustainable Tourism Management at the University for Sustainable Development – Germany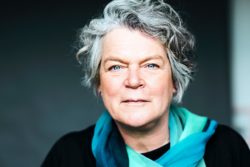 Internet economist with more than 30 years of experience in different sub-sectors of the tourism industry, since 10 years professor in the Master's programme Sustainable Tourism Management at the Eberswalde University of Applied Sciences, active in the international academic organisation International Federation for Travel & Technology (IFITT) and founder of the first worldwide Social Entrepreneurship Competition in Tourism. Also active in different areas of the tourism industry in Germany, moderating with unusual formats like the "Magic Round Table" or "Constellations".
Claudia's topic:
Magic Round Table: Active Respectful Listening Creates New Spaces for Innovation – Can I Learn That?
"When you speak, you only repeat what you already know. But if you listen, you may learn something new." (Dalai Lama) – You are welcome to join our "Magic Round Table" on 15 November – the maximum number of participants is 15.
Resonance Experience as a Health Measure
"If speed-up is the problem, then resonance may be the solution." (Hartmut Rosa)
How I currently look at the development in travel and tourism:
The digital transformation of society and economy and the generations currently growing up as well as the multiple crisis will completely change the current picture of the tourism industry. We are looking at an industry that was built in the industrial age (according to these criteria/Enzensberger) and we are in the middle of the transformation of work – mobility – lifestyles – and values. This will fundamentally revolutionise this industry.
The tourism industry we are talking about today will no longer exist in this form in a few years.
---
Jeremy Smith

Co-founder, Tourism Declares and Climate Advisor, The Travel Foundation – UK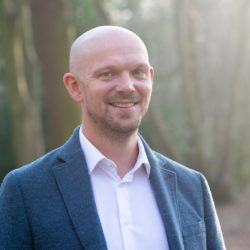 Jeremy Smith is a writer and strategist for climate action in tourism. In 2020, he co-founded Tourism Declares a Climate Emergency, a global initiative calling on tourism destinations and businesses to work together on equitable science-based climate action. In 2021, he was a co-author of the UNWTO-led Glasgow Declaration for Climate Action in Tourism, which launched at COP26 in Glasgow. He is now working with the UNWTO to ensure the implementation of the declaration's commitments over the next decade and with the Travel Foundation developing their Climate Action Programme for destinations. He is the author of the books Transforming Travel – realising the potential of sustainable tourism and Clean Breaks – 500 New Ways to See the World; he advises destinations and businesses in sustainable tourism strategy; and he sits on the advisory boards of the Future of Tourism Coalition and Travalyst.
Jeremy's topic:
Getting Started on Climate Action and Regeneration for Destinations
The overwhelming scale of the Climate Emergency can make it incredibly challenging for any one of us to know what to do. Having spent the last three years exploring these questions with hundreds of people working in tourism all across the world, Jeremy Smith will share stories of a sector beginning to engage in climate action, and provide practical advice on how anyone can get started too.
How I currently look at the development in travel and tourism:
I'm not one for predicting the future, but I do believe in preparing for it. Designing a tourism strategy according to the world of 10 years ago, or even trying to go back to before Covid, is a mistake. Any tourism development should be designed to support destinations in adapting to what's happening around us, build resilience against worsening threats, and support their citizens preparing for the future too.
---
Andjela Djokic

Digital Marketing Educator, Entrepreneur, Consultant – Montenegro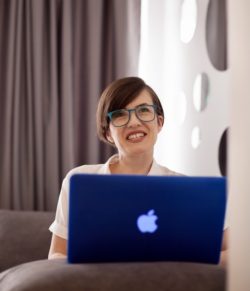 Andjela works in the field of digital marketing in tourism, running the Montenegrin part of My Guide Network, a fast-growing system of online travel guides. She successfully promotes Montenegro worldwide by creating digital content on social media and the website.
Andjela develops travel brands and educates on how to market products. Her entrepreneurial spirit is best pictured in her private business, FitCamp Montenegro, which is an innovative travel company recently established but with big plans. The aim is to bring guests to 'the next level of vacationing' and offer them high-value holidays focused on well-being and mindfulness.
Andjela's & Jovan's topic:
Ever-Evolving Digitalisation: Think, Plan and Execute
---
Jovan Radnic

Product Marketing Manager / Co-founder, "Montenegro Digital Nomads & Remote Workers" Community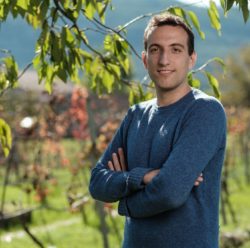 Jovan Radnic is a marketing specialist with 8 years of experience working with digital channels and helping brands develop and promote their offers globally. He worked for Meanderbug, a travel startup that promotes rural tourism in Montenegro which generated more than 100,000 euros in revenue for partnered rural households in 2019. In 2020 he co-founded the first Montenegrin online digital nomad community, which now has more than 4000 members. Jovan firmly believes businesses, especially in the tourism industry in Montenegro, must be agile and resilient.
Jovan's & Andjela's topic:
Ever-Evolving Digitalisation: Think, Plan and Execute
---
Tadej Rogelja

Teaching assistant at the Faculty of Tourism Studies Turistica Portorož, University of Primorska – Slovenia
Ph.D candidate, researcher and travel industry expert. Tadej teaches digitization, innovation and entrepreneurship in tourism. His academic and personal interests mostly revolve around peripheral tourism, its stakeholders and its development potential. He is dedicated to searching for novel solutions and approaches towards this subject topic. Tadej is the co-founder of the startup LocalsFromZero (recently merged with the Fairbnb cooperative), the FromZero consortium, UP FTŠ sTOUdio Turistica (Student sustainable TOUrism Development & Innovation Office) and a member of the family-run herbal business. Tadej is involved in many other projects and initiatives.
Tadej's topic:
Rural Tourism and Sustainable Development Practices: Examples from Slovenia and Italy 
Rural tourism stakeholders of various types have problems with their professional and career development in terms of being excluded from the pool of 'normal' tourism supply. The reasons for their social, economic and political exclusion are many. On the contrary, rural tourism has enormous potential to boost local economic growth, drive social change, promote the dispersal of demand in time (fight seasonality) and provide tourists with unique and meaningful local experiences.
How I currently look at the development in travel and tourism:
A better understanding of market segmentation and tourists´ motivations can be very helpful in combating seasonality. Inherent to the process is recognizing the critical challenges of low productivity and the potential of specific products and experiences to increase visitor demand during off-peak periods through product development and diversification. Seasonality is much about stable and established patterns rather than occasional irregularities. Because seasonality involves a degree of predictability, managers can anticipate many of its effects and implement strategies to adjust to any negative impacts.
---
Milena Nikolova

Chief Behaviour Officer & Co-founder of BehaviorSMART – Bulgaria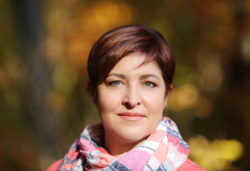 Milena is a leading expert in using knowledge about human behaviour to power market success and optimal sustainability performance in travel. With her work she supports tourism enterprises and destination authorities in achieving their goals by understanding and applying smart behaviour change.
Milena is a frequent speaker at global and regional tourism industry events on topics such as behavioural thinking for tourism, new traveller behaviours, behaviour-smart innovation and others. She is the author of the first book that explores the potential of applying knowledge from behavioural sciences to strategic issues in the travel industry. She is also the founder of a boutique consultancy focused on behaviour-smart innovations for the tourism industry.
Milena's topic:
People-Smart, Sustainability-Smart, Marketing-Smart: How Knowledge about Human Behaviour Can Make Sustainability Effortless and a Non-Negotiable Element of Good Business
There is no question that the future of travel requires a rapid transition towards sustainable practices. And while we are looking at radical innovations and powerful technologies, there may be a sustainability toolset that we are underestimating and that is much closer to us – knowledge about human nature. This talk will offer some insights about how understanding human psychology can help explain why conventional paths towards sustainability have not been as effective as we have hoped, and how what we know about human behaviour can accelerate our journey towards sustainability as a non-negotiable practice in good business.
How I currently look at the development in travel and tourism:
Today the travel & tourism sector is in soul-searching mode amidst the moving sands of an outgoing pandemic, a steep economic downturn and an unthinkable geopolitical reality. At the same time, it proved its resilience and ability to bounce back. Crises cause tremendous disruptions but they also represent opportunities… opportunities for reinvention, for innovation and for fundamental correction of past mistakes. This is what we are facing today. We have a chance to reshape tourism in an accelerated manner and align it with the principles of sustainability and human wellbeing. This potential is even bigger and more important for regions such as ours – we practically have a chance to leapfrog and co-create a travel sector that is a true force for good: that powers economic growth based on togetherness and pride, and that improves our quality of living based on our rich cultural and natural wealth. Let's be smart about this and make the best out of this window of opportunity.
---