Gospa od Milosti – "Our Lady of Mercy"
27-January-2023
The name Gospa od Milosti ("Our Lady of Mercy") or Školj is often heard when people talk about islands in the bay. This usually refers to the smallest of the three islands that lie opposite Tivat. The Celestine monks came here in 1479. In the 16th century, however, they lost importance and the monastery was taken over by the Franciscans in 1524. They built the present monastery and church in honour of the Virgin Mary. In 1620 the monastery and church were sacked by the Turks, but rebuilt by donations from the Franciscans. In the 19th century, the island was taken over by the parish priests of Krtoli and Krašići. On 27 January 1844, lightning struck the church bell tower during a strong thunderstorm, causing considerable damage to the church and monastery. One priest died as a result, another was injured. However, an old wooden sculpture of the Virgin Mary from the 15th century remained unscathed. To this day, the faithful therefore make a pilgrimage to the island to pay homage to her.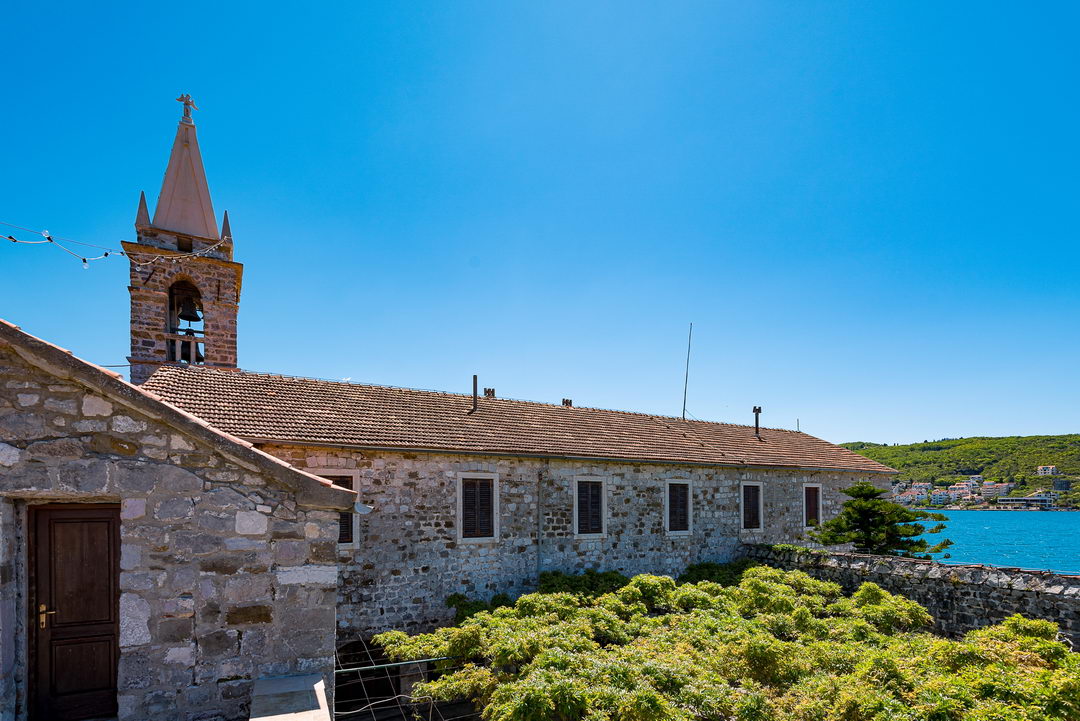 The island is only about 100 metres long and 50 metres wide. Drinking water is obtained from a well.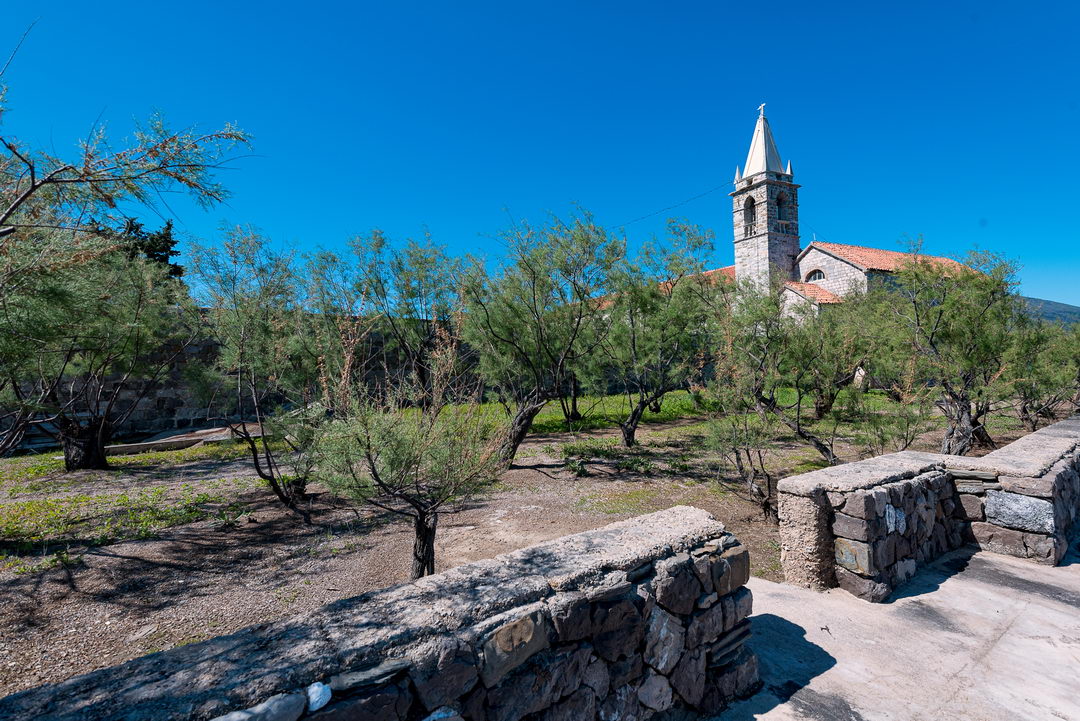 The monastery houses one of the richest libraries in the region with rare theological and scientific works. There is still an ancient Roman altar on the island dedicated to Juno Lucina (goddess of childbirth).