New Year's Eve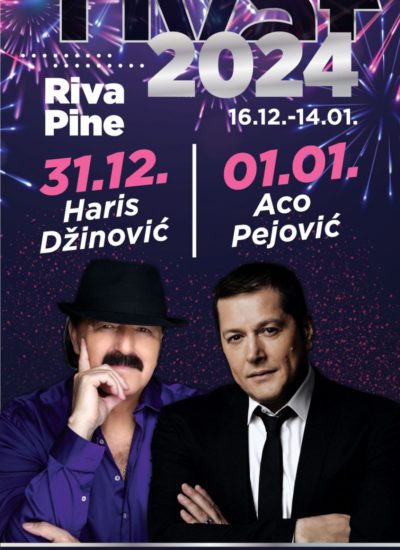 The most beautiful New Year celebration in Tivat takes place from the Catholic to the Orthodox Christmas, when citizens and all visitors can enjoy the festive atmosphere complemented by the decorated gastro-houses on the city's waterfront. During these days there are numerous Christmas markets, humanitarian bazaars, various thematic events, musical events, as well as parties for the youngest. The main New Year's program to welcome the New Year includes concerts by well-known local and regional artists
December – January
Municipality of Tivat, Tivat Tourist Organization, City waterfront Pine
UDICA FEST
Udica fest, as the name suggests, aims to promote Bokele's offer of fish and seafood. The promotion refers to the offer of seafood from local farmers and fishermen, as well as the gastronomic offer of restaurants that will sell unusual seafood specialties.
Udica fest is conceived as a sister festival to the Gastro Weekend festival, focused on fish and seafood.
Slightly smaller in format, extended over two days, this manifestation is the most interesting because of its theme. At the exhibitors' stands, visitors will be able to find dishes inspired by tradition, but also by new trends. The authentic scenography of the breakwater in Luštica Bay will complete the feeling of a local fishing village.
Venue of the event – Luštica Bay tourist resort – large breakwater.