It is located on the east coast of the bay of Tivat. The berths in the harbour are mainly used by the local population for mooring smaller vessels.
For mooring, there are 10 berths equipped with holders and mooring hooks, as well as a 45-foot jetty. As the harbour is completely on land and connected to the sea by a narrow entrance, it is protected from sea currents and wind.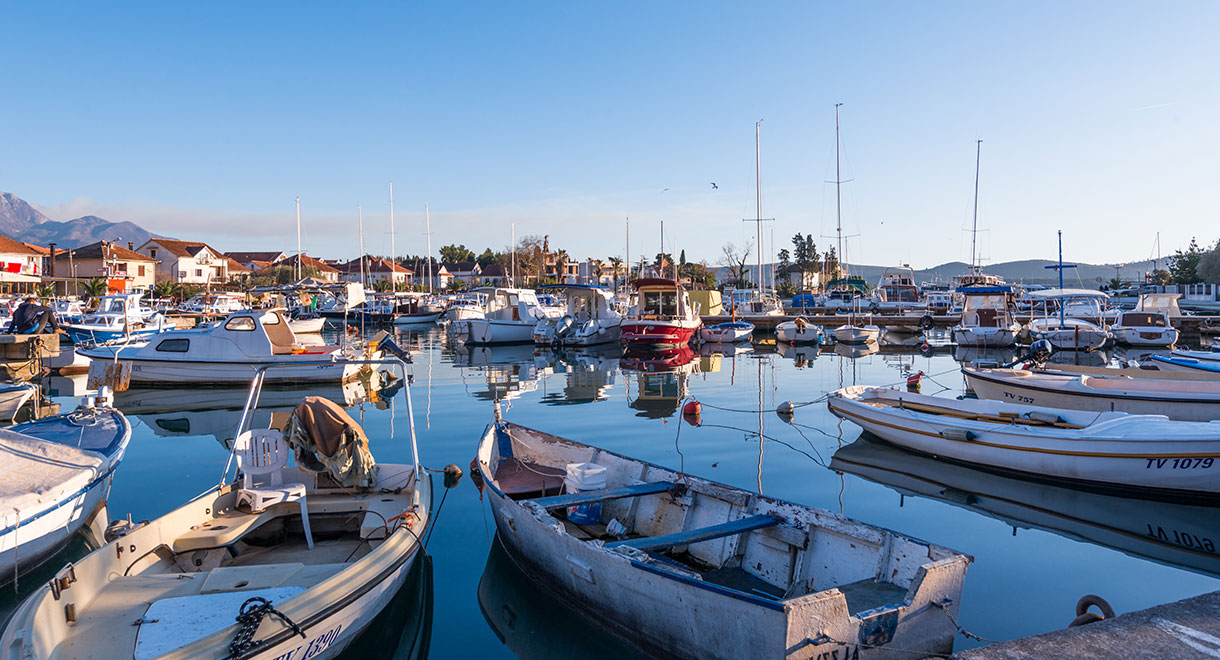 It is possible to use a mobile crane in the harbour for lifting and lowering ships. Luka Kalimanj manages the LLC "Komunalno" Tivat.