MiS Travel Agency
25-May-2020
Agency name: MiS Travel Agency
Name and surname of contact person Marko Marić
Address: 21. Novembra no. 5
Phone: +382 68 251 579
E-mail: mistivat@gmail.com Website: www.mistivat.com
Description
TA MiS, based in the center of one of today's most luxurious cities on the Montenegrin coast, was founded in 2017 with the aim of providing professional and quality services in the field of tourism. The primary activity involves organizing one-day trips and transfers. Highly qualified staff are ready to pay attention to you at any time and meet you by providing the most reliable information and recommendations for your stay in Montenegro. For complete comfort during the trip, our vehicles are air-conditioned, fully equipped, covered by a Wi-Fi network, and the long-term experience of the driver is a guarantee for reliable and safe transportation to the desired location. In addition, in cooperation with leading tour operators operating on the territory of Montenegro, the offer of TA MiS is enriched with the possibility of bus and air travel around the world. TA MiS organizes: stays in Montenegro, day trips, transfers, boat and speedboat rentals, individual or group travel insurance. You can find us at the address 21.novembra no. 5 in Tivat or contact us by email mistivat@gmail.com. We are happy to answer all your questions!
Services
• Private transfers
• Private and group tours
• Walking tours
• Speedboat rental and speedboat excursions
• Individual and group insurance
•Rent a car
• Services of licensed guides
Staff
The agency has 3 full-time employees and one seasonal driver. All employees speak English.
References
MiS Travel Agency is ranked first on Trip Advisor in terms of trips with a rating of 5/5.
( Link )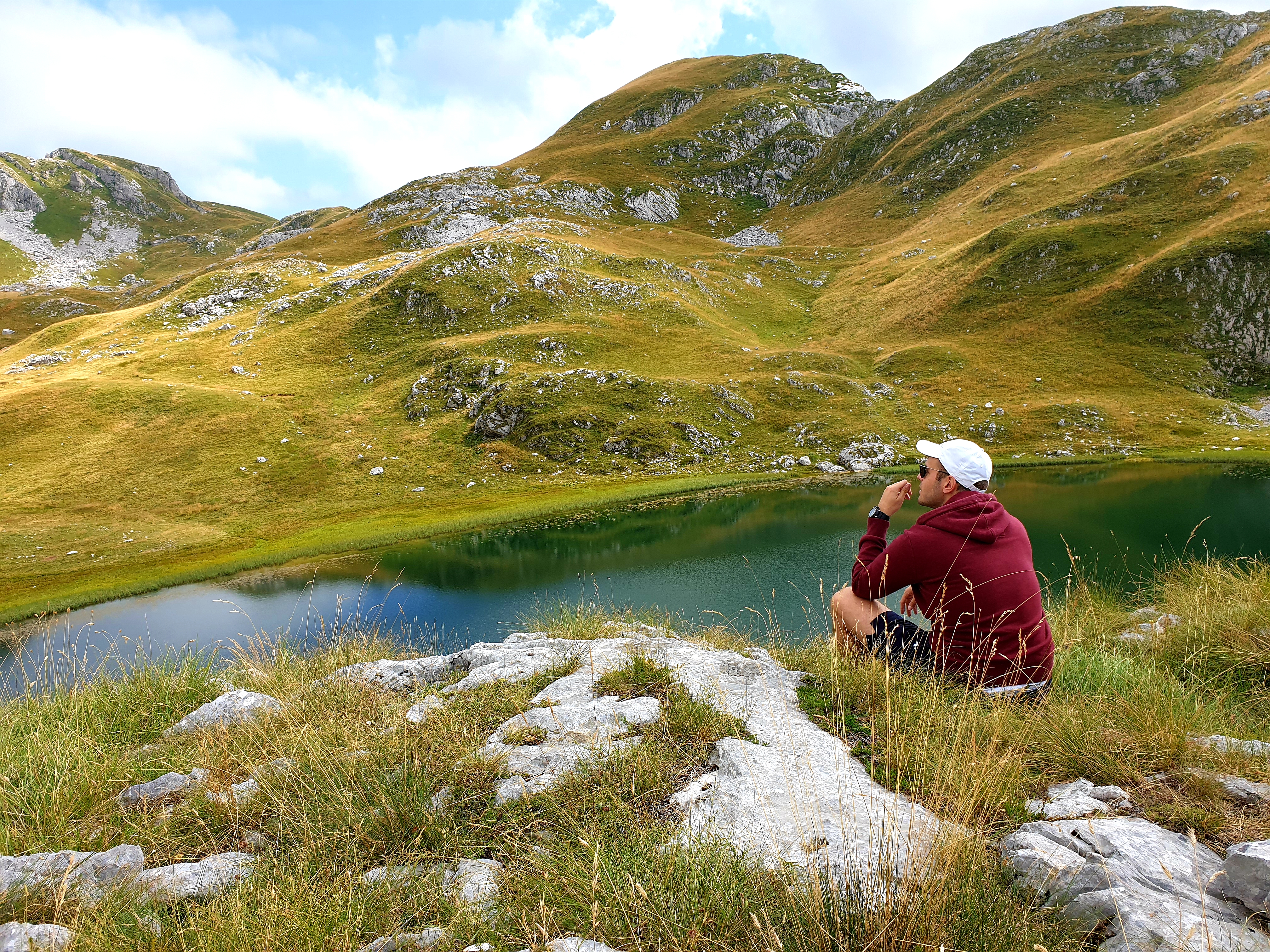 Image Gallery
array(2) {
  [0]=>
  array(1) {
    ["slika"]=>
    array(24) {
      ["ID"]=>
      int(32352)
      ["id"]=>
      int(32352)
      ["title"]=>
      string(5) "MIS 2"
      ["filename"]=>
      string(9) "MIS-2.jpg"
      ["filesize"]=>
      int(7299108)
      ["url"]=>
      string(57) "https://tivat.travel/wp-content/uploads/2020/05/MIS-2.jpg"
      ["link"]=>
      string(88) "https://tivat.travel/en/tourist-agencies/montenegro-destinations-dmc/attachment/mis-2-2/"
      ["alt"]=>
      string(0) ""
      ["author"]=>
      string(1) "2"
      ["description"]=>
      string(0) ""
      ["caption"]=>
      string(0) ""
      ["name"]=>
      string(7) "mis-2-2"
      ["status"]=>
      string(7) "inherit"
      ["uploaded_to"]=>
      int(39404)
      ["date"]=>
      string(19) "2020-05-14 13:08:16"
      ["modified"]=>
      string(19) "2022-09-22 04:36:50"
      ["menu_order"]=>
      int(0)
      ["mime_type"]=>
      string(10) "image/jpeg"
      ["type"]=>
      string(5) "image"
      ["subtype"]=>
      string(4) "jpeg"
      ["icon"]=>
      string(57) "https://tivat.travel/wp-includes/images/media/default.png"
      ["width"]=>
      int(2560)
      ["height"]=>
      int(1979)
      ["sizes"]=>
      array(45) {
        ["thumbnail"]=>
        string(65) "https://tivat.travel/wp-content/uploads/2020/05/MIS-2-150x150.jpg"
        ["thumbnail-width"]=>
        int(150)
        ["thumbnail-height"]=>
        int(150)
        ["medium"]=>
        string(65) "https://tivat.travel/wp-content/uploads/2020/05/MIS-2-250x193.jpg"
        ["medium-width"]=>
        int(250)
        ["medium-height"]=>
        int(193)
        ["medium_large"]=>
        string(65) "https://tivat.travel/wp-content/uploads/2020/05/MIS-2-768x594.jpg"
        ["medium_large-width"]=>
        int(768)
        ["medium_large-height"]=>
        int(594)
        ["large"]=>
        string(66) "https://tivat.travel/wp-content/uploads/2020/05/MIS-2-1024x792.jpg"
        ["large-width"]=>
        int(1024)
        ["large-height"]=>
        int(792)
        ["1536x1536"]=>
        string(67) "https://tivat.travel/wp-content/uploads/2020/05/MIS-2-1536x1188.jpg"
        ["1536x1536-width"]=>
        int(1536)
        ["1536x1536-height"]=>
        int(1188)
        ["2048x2048"]=>
        string(67) "https://tivat.travel/wp-content/uploads/2020/05/MIS-2-2048x1583.jpg"
        ["2048x2048-width"]=>
        int(2048)
        ["2048x2048-height"]=>
        int(1583)
        ["post-feature"]=>
        string(65) "https://tivat.travel/wp-content/uploads/2020/05/MIS-2-700x500.jpg"
        ["post-feature-width"]=>
        int(700)
        ["post-feature-height"]=>
        int(500)
        ["sidebar"]=>
        string(65) "https://tivat.travel/wp-content/uploads/2020/05/MIS-2-220x170.jpg"
        ["sidebar-width"]=>
        int(220)
        ["sidebar-height"]=>
        int(170)
        ["large-m"]=>
        string(65) "https://tivat.travel/wp-content/uploads/2020/05/MIS-2-550x425.jpg"
        ["large-m-width"]=>
        int(550)
        ["large-m-height"]=>
        int(425)
        ["large-sm"]=>
        string(65) "https://tivat.travel/wp-content/uploads/2020/05/MIS-2-400x550.jpg"
        ["large-sm-width"]=>
        int(400)
        ["large-sm-height"]=>
        int(550)
        ["large-s"]=>
        string(65) "https://tivat.travel/wp-content/uploads/2020/05/MIS-2-320x440.jpg"
        ["large-s-width"]=>
        int(320)
        ["large-s-height"]=>
        int(440)
        ["medium-xx"]=>
        string(65) "https://tivat.travel/wp-content/uploads/2020/05/MIS-2-560x430.jpg"
        ["medium-xx-width"]=>
        int(560)
        ["medium-xx-height"]=>
        int(430)
        ["medium-x"]=>
        string(65) "https://tivat.travel/wp-content/uploads/2020/05/MIS-2-420x320.jpg"
        ["medium-x-width"]=>
        int(420)
        ["medium-x-height"]=>
        int(320)
        ["medium-m"]=>
        string(65) "https://tivat.travel/wp-content/uploads/2020/05/MIS-2-380x320.jpg"
        ["medium-m-width"]=>
        int(380)
        ["medium-m-height"]=>
        int(320)
        ["medium-s"]=>
        string(65) "https://tivat.travel/wp-content/uploads/2020/05/MIS-2-300x330.jpg"
        ["medium-s-width"]=>
        int(300)
        ["medium-s-height"]=>
        int(330)
      }
    }
  }
  [1]=>
  array(1) {
    ["slika"]=>
    array(24) {
      ["ID"]=>
      int(32499)
      ["id"]=>
      int(32499)
      ["title"]=>
      string(15) "20190816_115750"
      ["filename"]=>
      string(19) "20190816_115750.jpg"
      ["filesize"]=>
      int(11766115)
      ["url"]=>
      string(67) "https://tivat.travel/wp-content/uploads/2020/05/20190816_115750.jpg"
      ["link"]=>
      string(88) "https://tivat.travel/en/tourist-agencies/mis-travel-agency/attachment/20190816_115750-2/"
      ["alt"]=>
      string(0) ""
      ["author"]=>
      string(1) "5"
      ["description"]=>
      string(0) ""
      ["caption"]=>
      string(0) ""
      ["name"]=>
      string(17) "20190816_115750-2"
      ["status"]=>
      string(7) "inherit"
      ["uploaded_to"]=>
      int(40063)
      ["date"]=>
      string(19) "2020-05-25 12:19:36"
      ["modified"]=>
      string(19) "2020-05-25 12:19:36"
      ["menu_order"]=>
      int(0)
      ["mime_type"]=>
      string(10) "image/jpeg"
      ["type"]=>
      string(5) "image"
      ["subtype"]=>
      string(4) "jpeg"
      ["icon"]=>
      string(57) "https://tivat.travel/wp-includes/images/media/default.png"
      ["width"]=>
      int(2560)
      ["height"]=>
      int(1920)
      ["sizes"]=>
      array(45) {
        ["thumbnail"]=>
        string(75) "https://tivat.travel/wp-content/uploads/2020/05/20190816_115750-150x150.jpg"
        ["thumbnail-width"]=>
        int(150)
        ["thumbnail-height"]=>
        int(150)
        ["medium"]=>
        string(75) "https://tivat.travel/wp-content/uploads/2020/05/20190816_115750-250x188.jpg"
        ["medium-width"]=>
        int(250)
        ["medium-height"]=>
        int(188)
        ["medium_large"]=>
        string(75) "https://tivat.travel/wp-content/uploads/2020/05/20190816_115750-768x576.jpg"
        ["medium_large-width"]=>
        int(768)
        ["medium_large-height"]=>
        int(576)
        ["large"]=>
        string(76) "https://tivat.travel/wp-content/uploads/2020/05/20190816_115750-1024x768.jpg"
        ["large-width"]=>
        int(1024)
        ["large-height"]=>
        int(768)
        ["1536x1536"]=>
        string(77) "https://tivat.travel/wp-content/uploads/2020/05/20190816_115750-1536x1152.jpg"
        ["1536x1536-width"]=>
        int(1536)
        ["1536x1536-height"]=>
        int(1152)
        ["2048x2048"]=>
        string(77) "https://tivat.travel/wp-content/uploads/2020/05/20190816_115750-2048x1536.jpg"
        ["2048x2048-width"]=>
        int(2048)
        ["2048x2048-height"]=>
        int(1536)
        ["post-feature"]=>
        string(75) "https://tivat.travel/wp-content/uploads/2020/05/20190816_115750-700x500.jpg"
        ["post-feature-width"]=>
        int(700)
        ["post-feature-height"]=>
        int(500)
        ["sidebar"]=>
        string(75) "https://tivat.travel/wp-content/uploads/2020/05/20190816_115750-220x170.jpg"
        ["sidebar-width"]=>
        int(220)
        ["sidebar-height"]=>
        int(170)
        ["large-m"]=>
        string(75) "https://tivat.travel/wp-content/uploads/2020/05/20190816_115750-550x413.jpg"
        ["large-m-width"]=>
        int(550)
        ["large-m-height"]=>
        int(413)
        ["large-sm"]=>
        string(75) "https://tivat.travel/wp-content/uploads/2020/05/20190816_115750-400x550.jpg"
        ["large-sm-width"]=>
        int(400)
        ["large-sm-height"]=>
        int(550)
        ["large-s"]=>
        string(75) "https://tivat.travel/wp-content/uploads/2020/05/20190816_115750-320x440.jpg"
        ["large-s-width"]=>
        int(320)
        ["large-s-height"]=>
        int(440)
        ["medium-xx"]=>
        string(75) "https://tivat.travel/wp-content/uploads/2020/05/20190816_115750-560x430.jpg"
        ["medium-xx-width"]=>
        int(560)
        ["medium-xx-height"]=>
        int(430)
        ["medium-x"]=>
        string(75) "https://tivat.travel/wp-content/uploads/2020/05/20190816_115750-420x320.jpg"
        ["medium-x-width"]=>
        int(420)
        ["medium-x-height"]=>
        int(320)
        ["medium-m"]=>
        string(75) "https://tivat.travel/wp-content/uploads/2020/05/20190816_115750-380x320.jpg"
        ["medium-m-width"]=>
        int(380)
        ["medium-m-height"]=>
        int(320)
        ["medium-s"]=>
        string(75) "https://tivat.travel/wp-content/uploads/2020/05/20190816_115750-300x330.jpg"
        ["medium-s-width"]=>
        int(300)
        ["medium-s-height"]=>
        int(330)
      }
    }
  }
}